Red Gable Homes' will always strive to bring the highest quality new home construction to the market. Our homes combine modern, energy efficient, open floor plans with nostalgic appeal. We are always keeping our finger on the pulse and seeking out new and distinctive ways to create the home of your dreams. We also seek to develop unique and inspiring neighborhoods throughout North Texas that captures the community spirit which defines this area. We thoroughly believe a home should embody your personality and be set in an exciting, joyful and thriving community.
Red Gable Homes' is a premiere homebuilder in Denton, Texas. Founded in 2016 by development industry expert Doug Chandler and award-winning custom homebuilder John Michaels, our goal since day one has been to develop distinctive and inspiring neighborhoods. We believe your home should reflect who you are, and have a personality that reflects your own, so we strive to build the highest quality homes that are customizable to your unique lifestyle. At the end of the day, we're building more than just a house; we are crafting your dream!
John Michaels — Founder
John Michaels started his working career as a police officer and detective for the Irving Police Department for over 10 years; during this time he bought and flipped homes, this is when he found his passion for building. In 1989 he began his full-time career in the home building industry he has worked very hard for many years to become one of the premier builders in the North Texas area. His company Noble Classic Homes, founded in 1998, has constructed beautiful, quality custom homes in and around the Argyle area for over 20 years. John has served as President of The Board of Directors of the Argyle Chamber of Commerce, and was on the Economic Development Committee in Argyle. He is an active member of the Dallas Homebuilders Association, and a certified Master Builder, certified Green Professional.
Doug Chandler — Founder
Doug Chandler is a local businessman who began his full time business career in New Orleans, working in the Finance and Accounting Department at United Parcel Service where he was in charge of the Accounting Department for the entire Louisiana District. In 1989 he left UPS and purchased an Automotive Collision repair business where he successfully built and managed all aspects of the company. Since 1999, Doug has successfully started and managed several businesses. In 2005, he co-founded DEMA Partners, a real estate development company. DEMA partners currently has development projects in Southlake and Argyle, Texas. Doug has a BBA in Finance from University of Texas – Arlington.
Peggy Maxfield

Senior Sales Associate
Peggy Maxfield has been in the home building industry for over 20 years and has been employed by the founders of Red Gable Homes for over 10 years working on previous developments. After attending Arlington Baptist College she successfully owned and operated multiple spas and fitness centers. She has always loved working with people to help them achieve their goals and she looks forward to doing this for you during the process of building with Red Gable Homes. Peggy is a wife, mother and grandmother whose #1 priority is to put God first in all things
David Hyche

Lead Project Manager
David Hyche, our lead home builder, began his career in the construction industry over 20 years ago. Always having a fascination with the building process from a young age he spent many years refining his craft in different positions within the construction industry.  He first started his career in commercial construction, from there he became project manager for a remodeling company, he then transitioned into creating custom cabinetry for custom homes for over 10 years.  His time spent in each of these positions has helped him hone his craft as a home builder and he is excited to take the knowledge he has learned over the years to build a home that you can be proud of.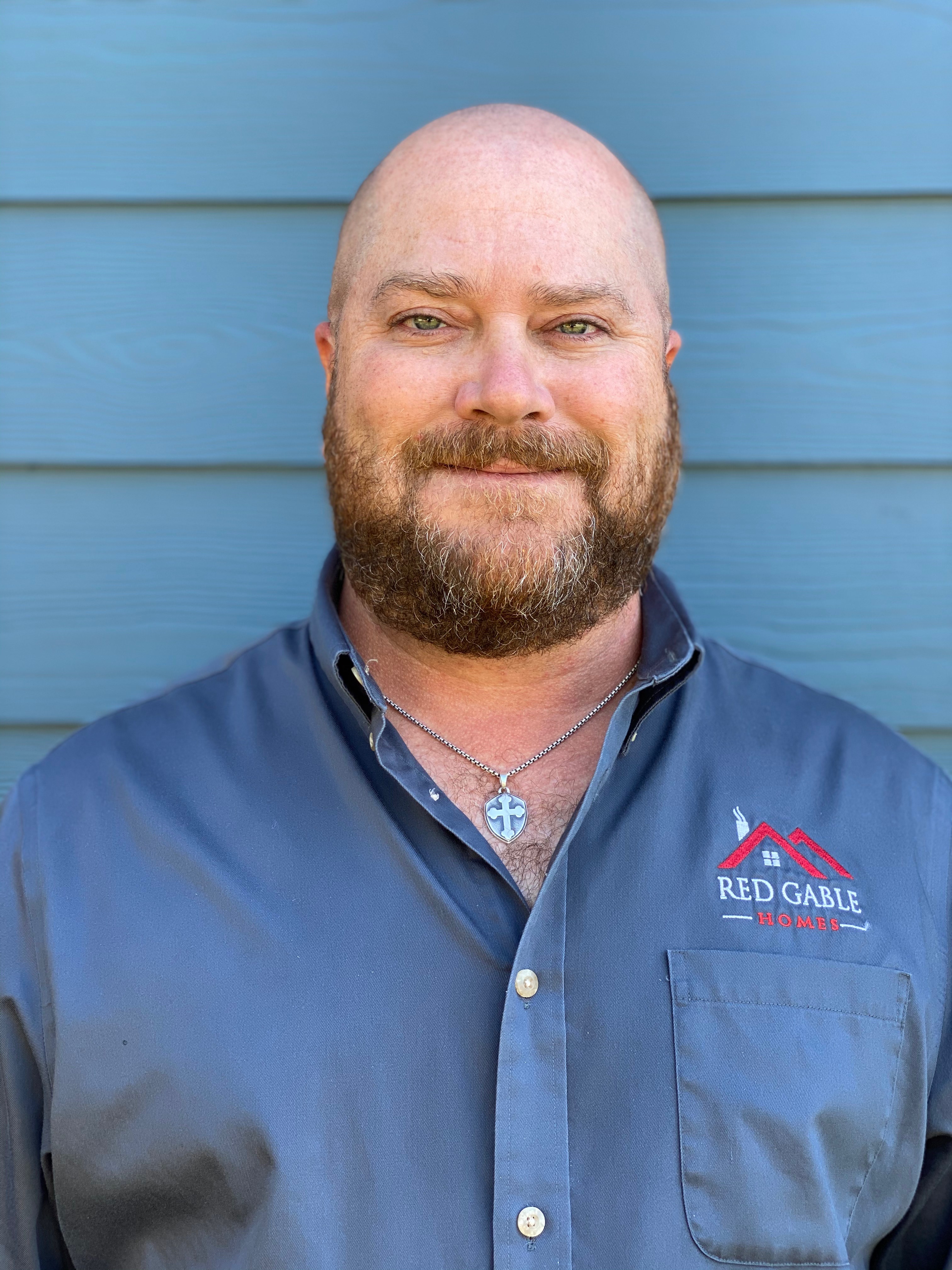 Brandin Hyche

Associate Project Manager
Brandin Hyche, our associate home builder and son of David Hyche our lead home builder, started his career in the building industry over 15 years ago. Beginning his career in custom cabinetry, then transitioning to commercial building, Brandin has always enjoyed being around construction. He is also a proud member of the United States Marine Corps since June of 2014. He is currently serving in the United States Marine Corps Reserve as a Sergeant.  Brandin found his passion for the residential side of construction, because he values the art of creating a quality home for people looking to take that next step in their home-owning journey.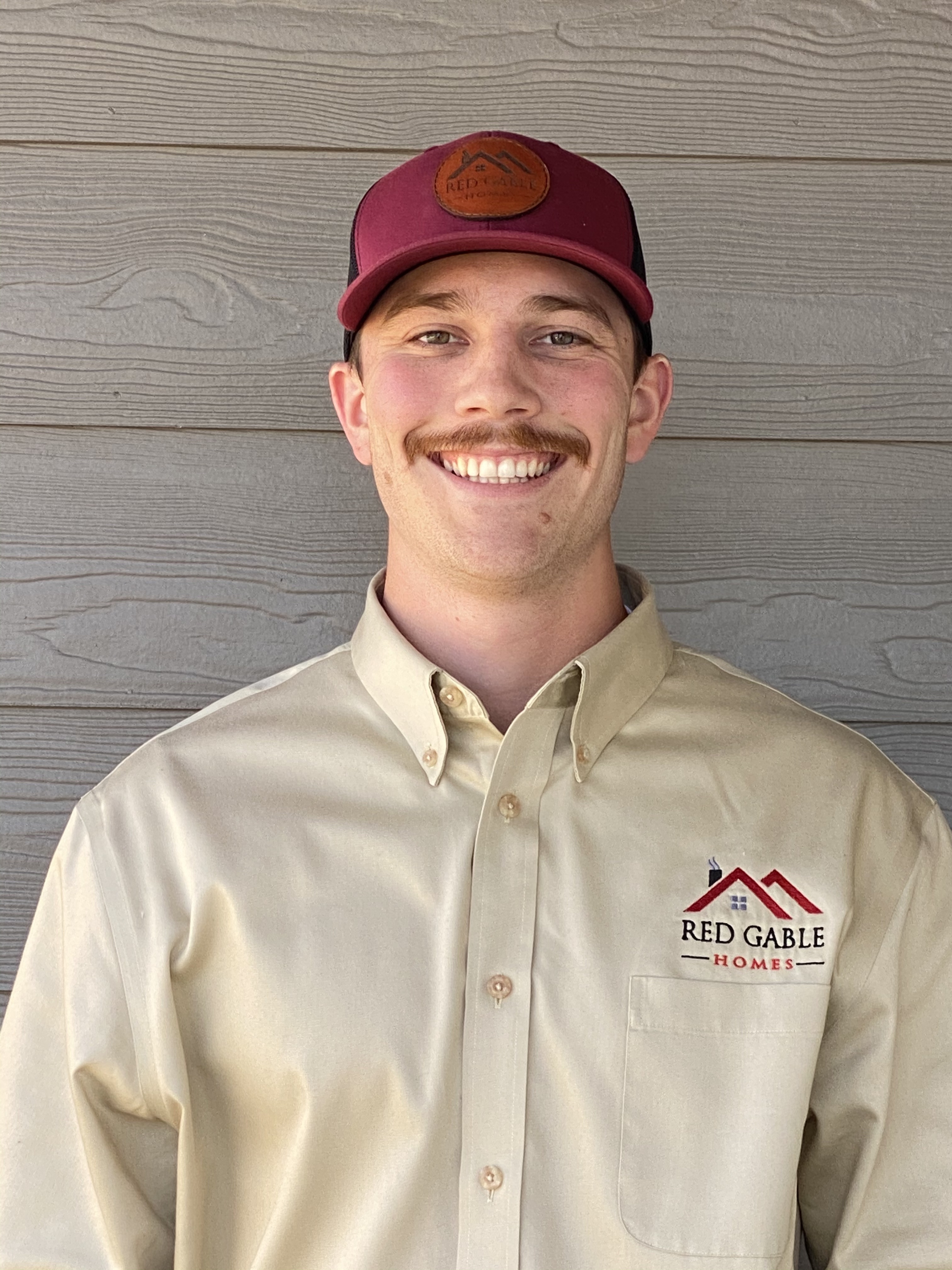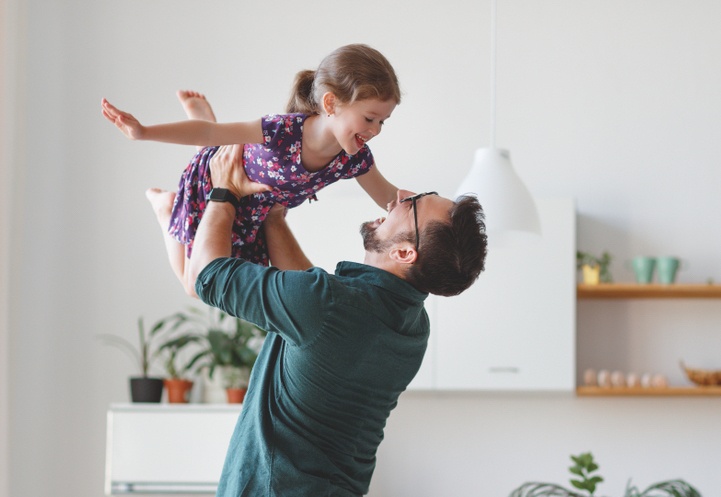 Our Commitment to the Care of Our Customers
Red Gable Homes is committed to customer satisfaction.  We appreciate your business and want to show our appreciation in the process of building your home, as well as after.  We want you to be able to look back on your time building your home with us and say you we were informed, comfortable, and understood the process fully.  We also want you to be able to easily and quickly have any warranty issues resolved which is why we offer an online submission process. We hold customer service and satisfaction as top priorities. Our goal is for you to own a home you are proud of so we'll do everything in our power to exceed your expectations!